Menu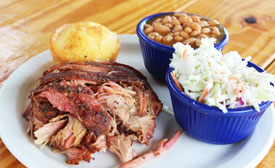 BBQ
It all starts with the Q! Boston butts hand rubbed with our own blend of seasonings, slow smoked for up to ten hours over sweet hickory coal. Each order is hand pulled, tender and juicy.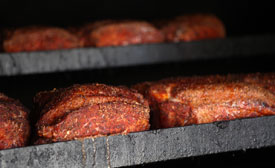 Ribs
We serve our ribs fresh off the smoker on Saturday night! Slow smoked for four hours over hickory coals and basted in our honey bbq sauce. They go fast so reserve yours now!! (910) 947-7591
*Also available for special orders.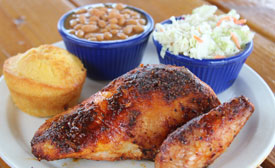 Smoked Chicken
This award winning recipe is a favorite for many regular customers. We use only fresh local chicken, delivered fresh daily, lightly seasoned with our signature rub and slow smoked over hickory coals.